<!CODE STARTS HERE-------------->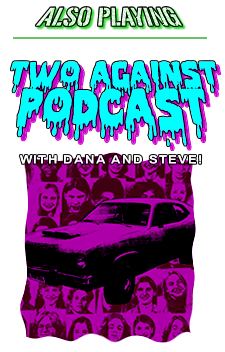 Episode 30

Two Against: The Boogeyman Fan Commentary!
Featuring Cult Horror Movie Reviews!!

This time Dana and Steve check out Ulli Lommel's only good movie about A young girl witnesses her brother murder a man through a reflection in a mirror. Twenty years later the mirror is shattered, freeing his evil spirit, which seeks revenge for his death...Lets Go Boogie with The Boogie Woogie Man!!

DOWNLOAD FILE HERE25.2 MB
RIGHT CLICK AND SAVE TARGET AS




This site is best viewed at 1024 X 768.
DEADPIT.com is owned and operated by DEADPIT Inc. , any original audio provided by DEADPIT Radio is owned entirely by DEADPIT Inc.